For the second time BRAUNWAGNER was responsible for the overall concept of the MAN appearance at the IAA Commercial Vehicles in Hannover/ Germany. In cooperation with their architectural partner smd+ a holistic concept for the nearly 10.000 m² stand has been generated. BRAUNWAGNER managed the entire communication design starting from large graphics, steles, LED motion graphics on screens up to the whole promotion material.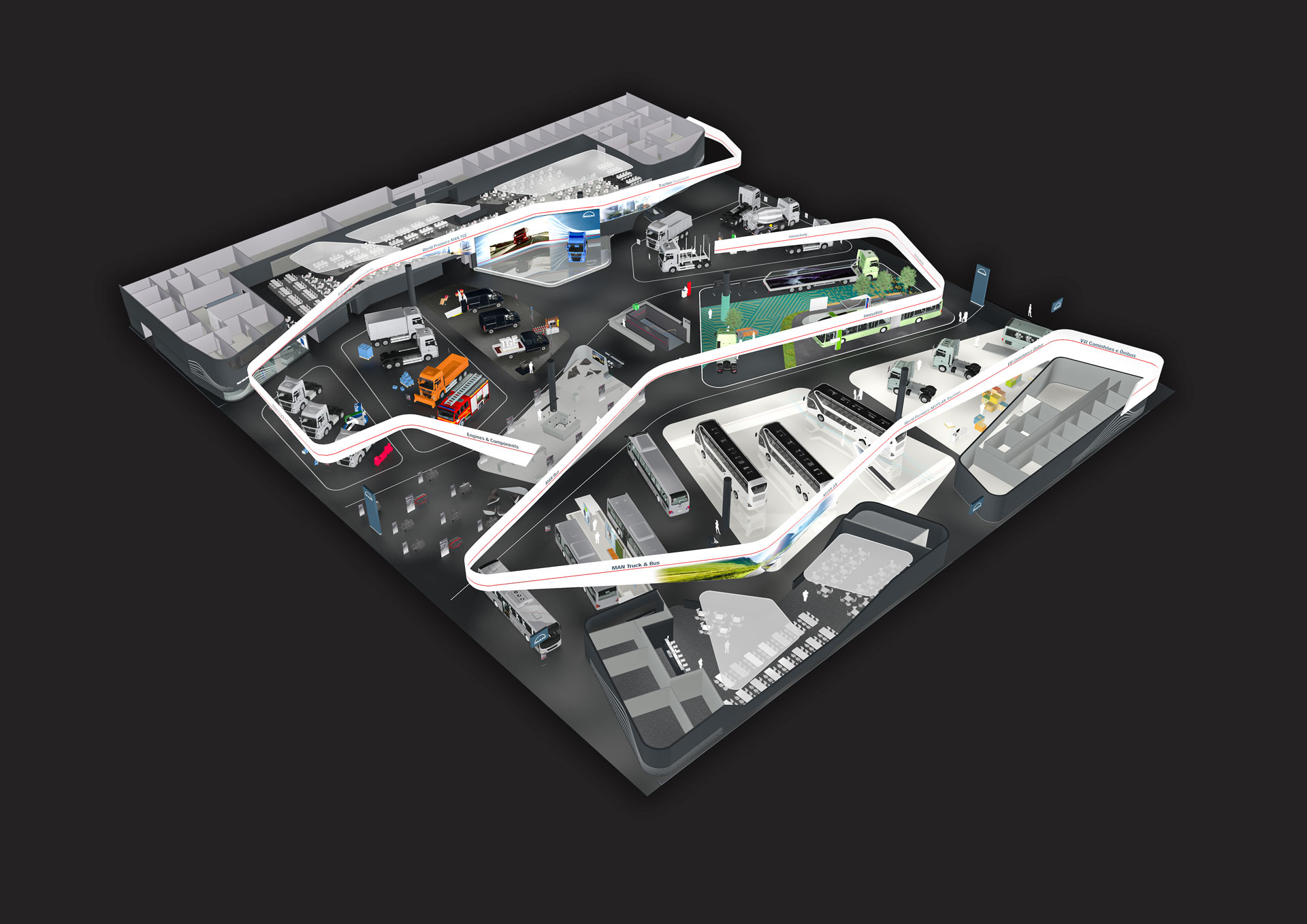 A large-scale world of images and area identifiers applied on branded bands provide orientation and lead visitors into customized product worlds. Individual subject areas are complemented by product-specific area staging, invite to interact with the vehicles and create an authentic product environment.
Inspired by the amplitude of the engine starting sound the key visual of the communication picks up the shape of the impulse and combines the continuity of the MAN brand with its self-image as driving force and innovation driver.
A twenty meters wide LED generates the background of the central stage. The animated key visual and full framed street scenes create emotional and impressive stage sets for numerous shows and interviews.